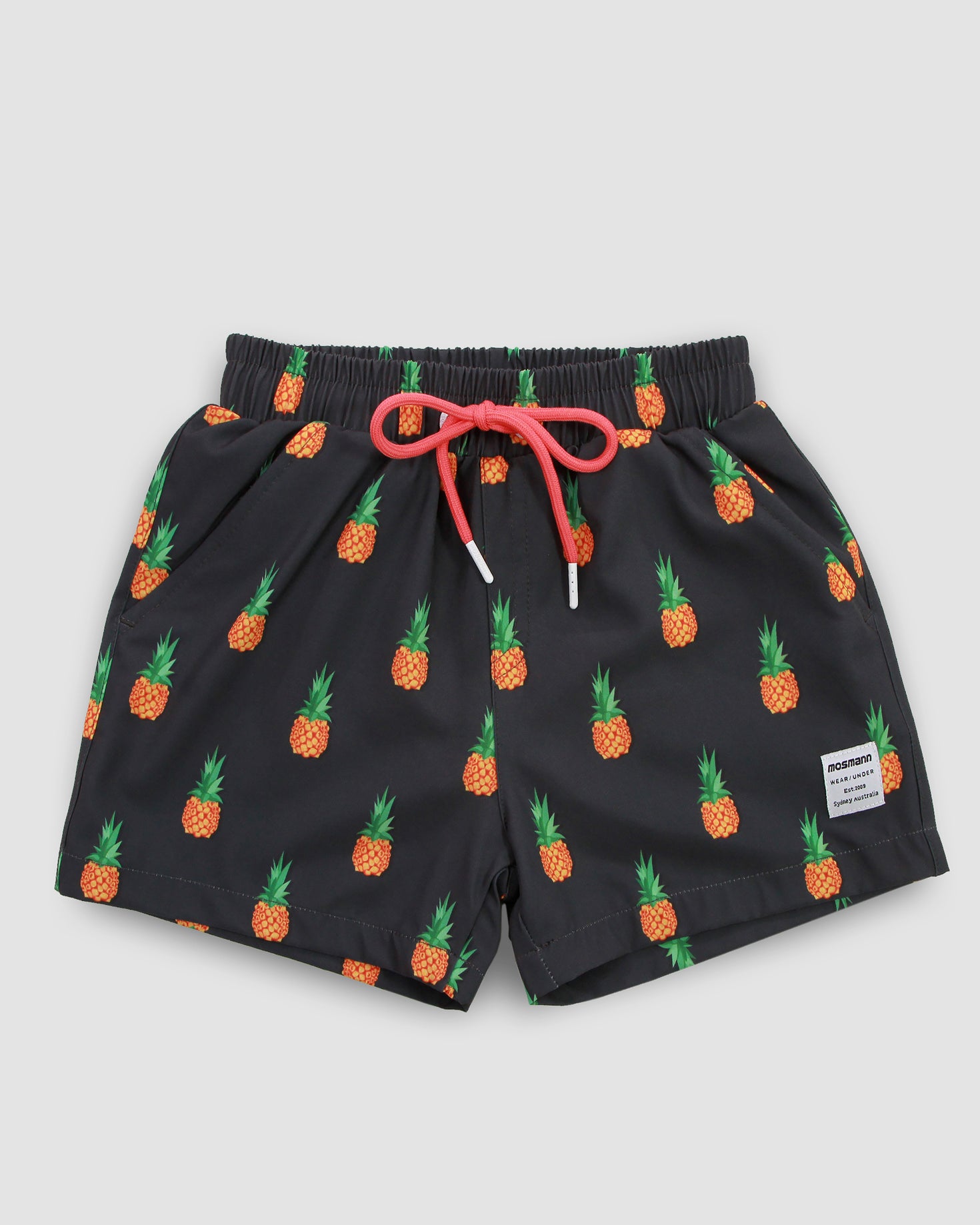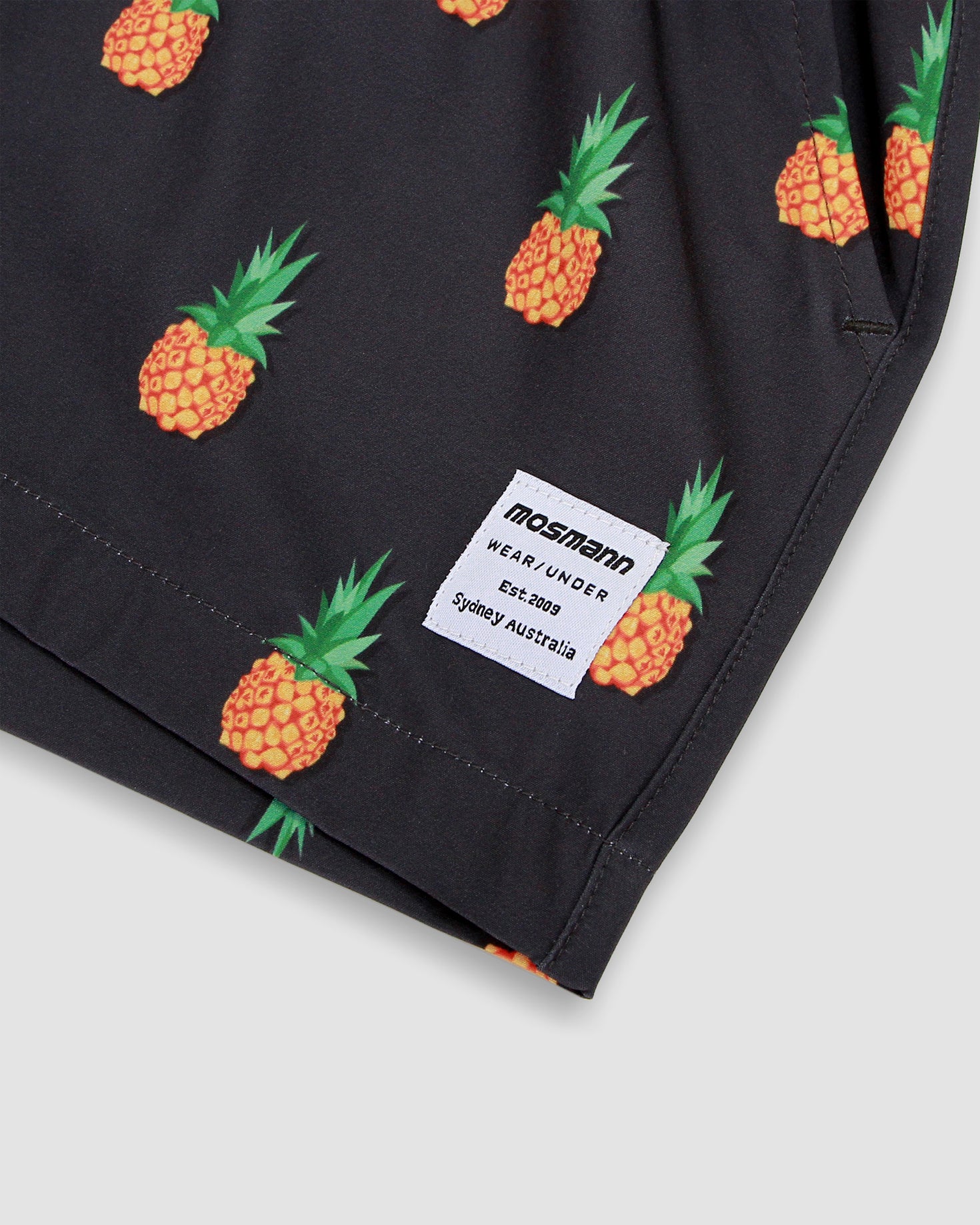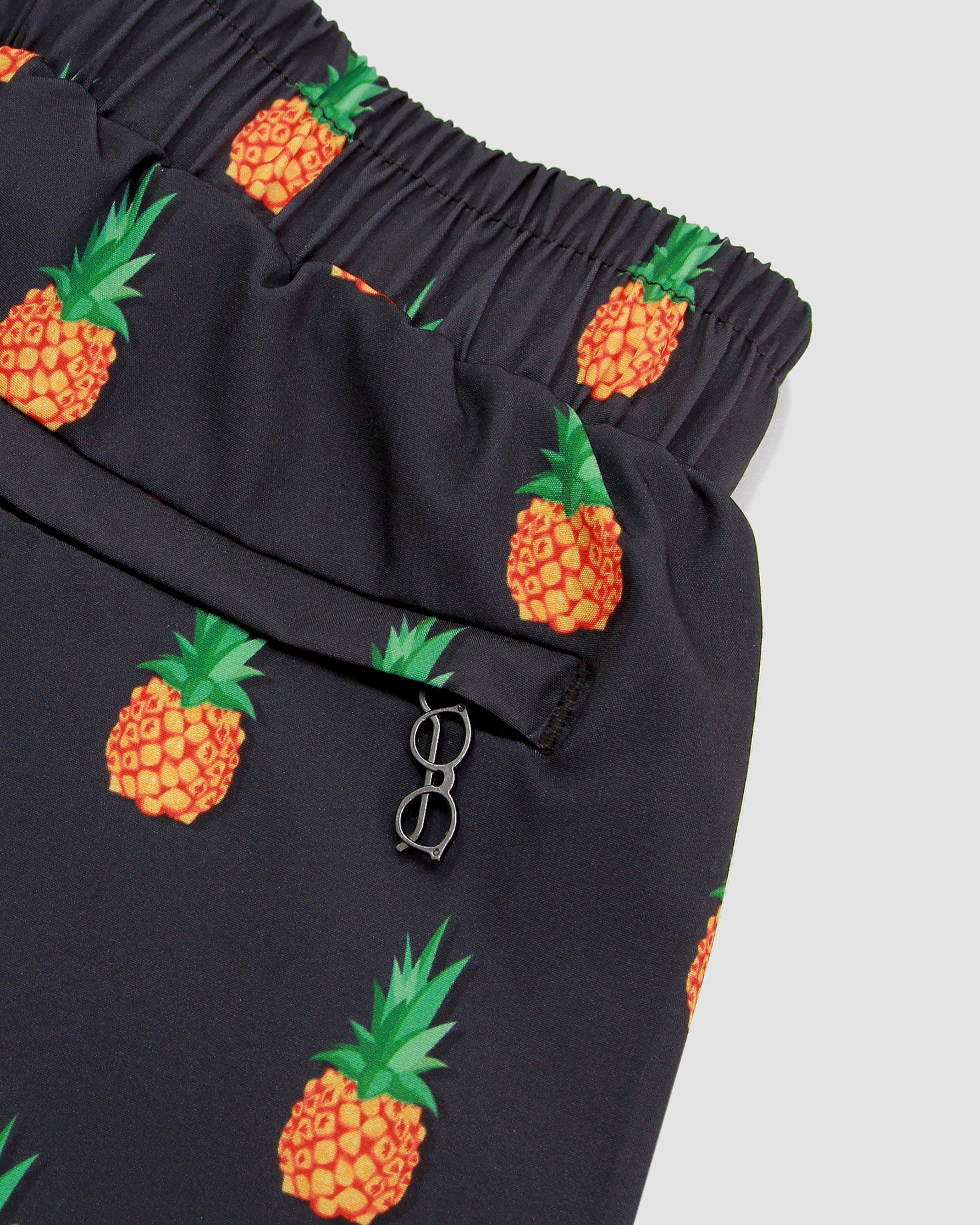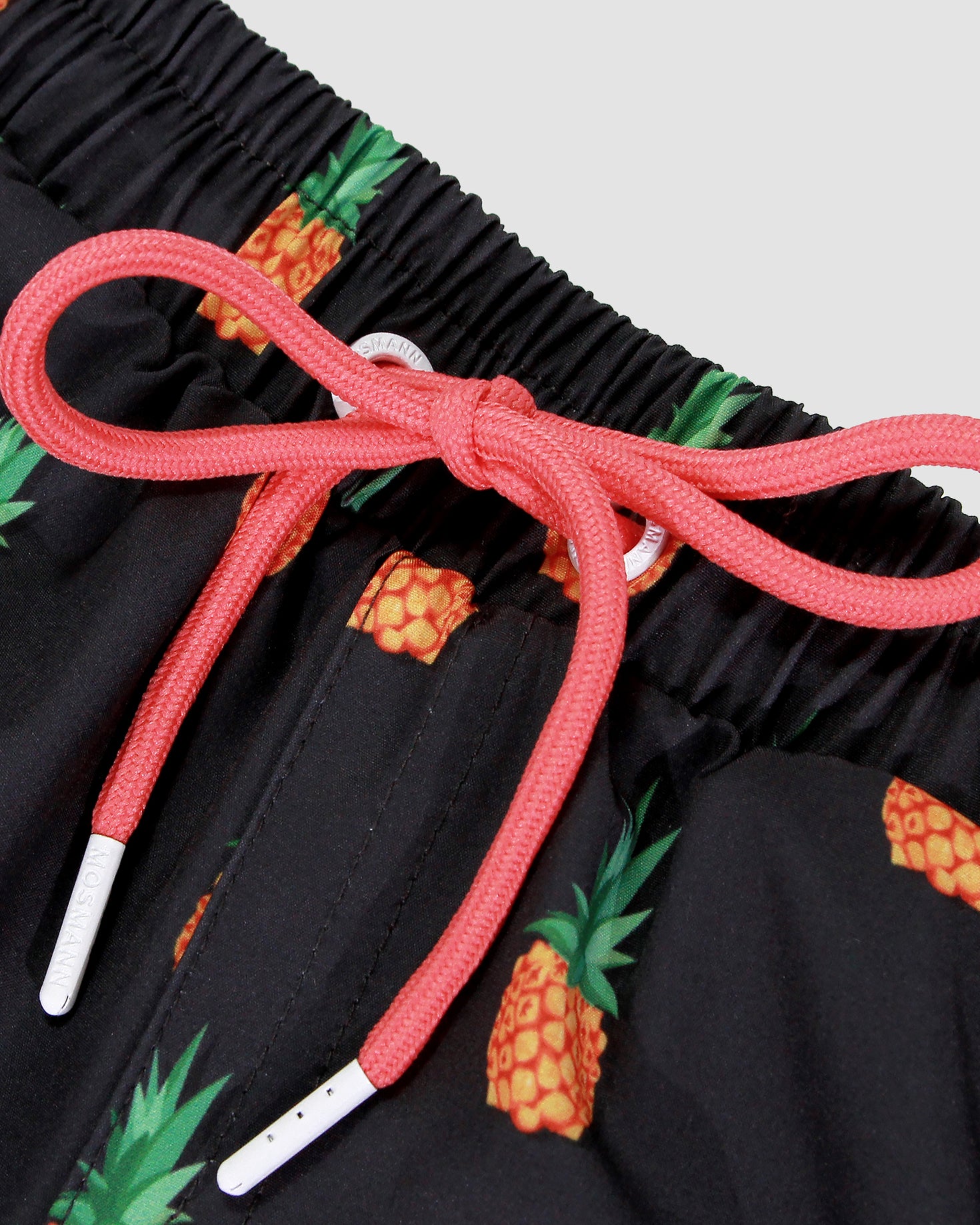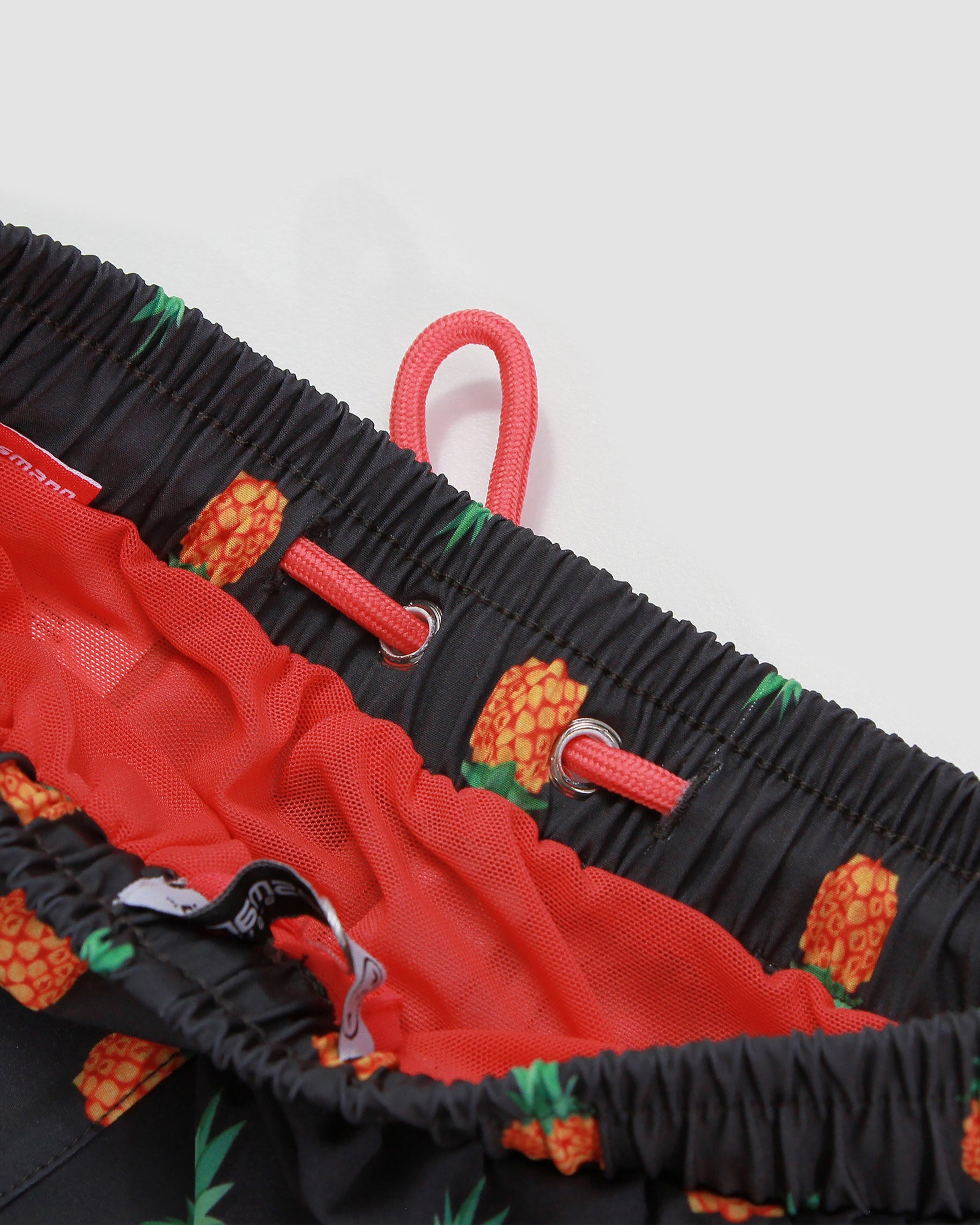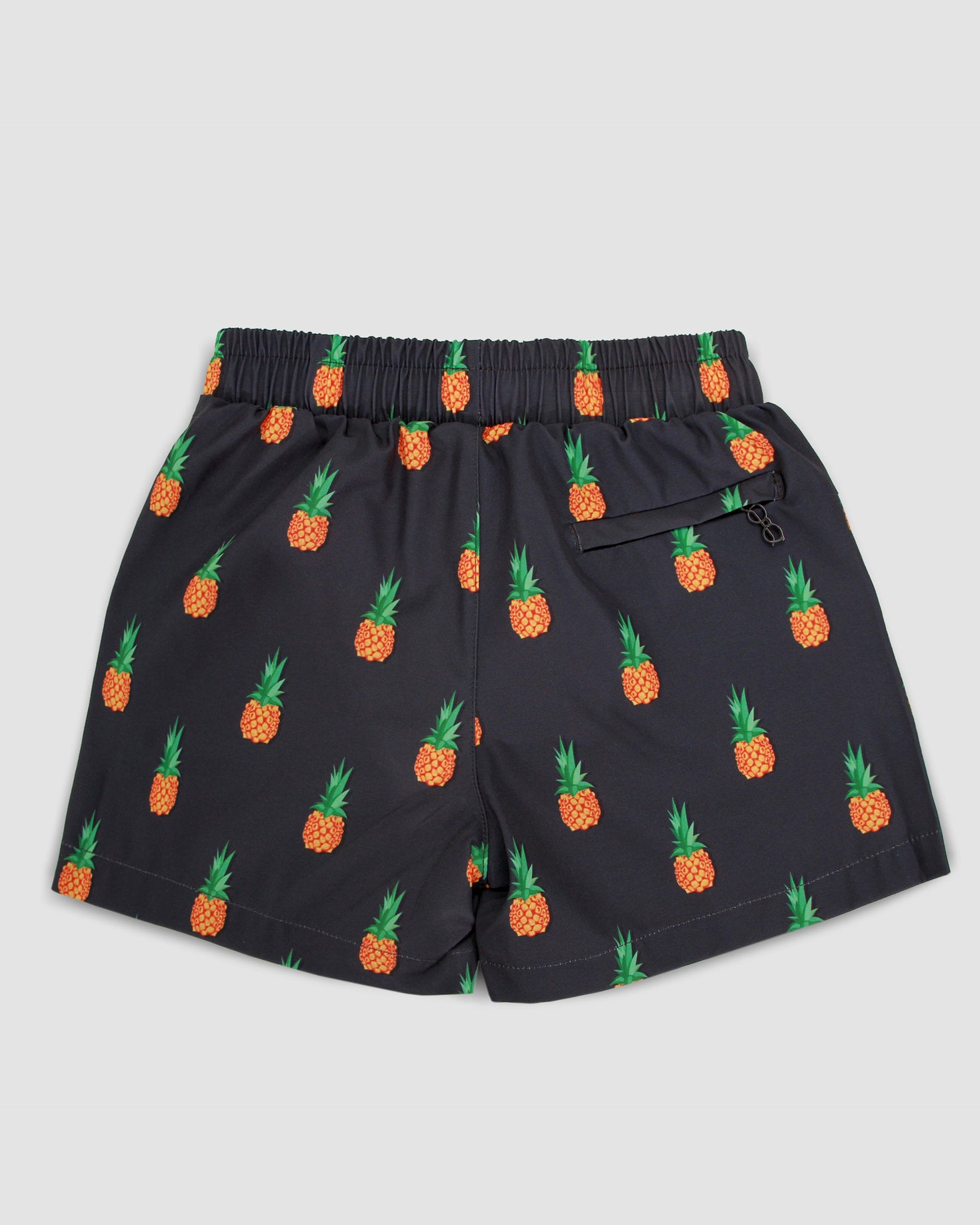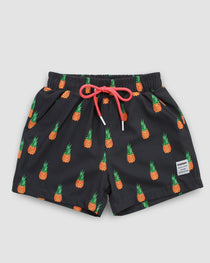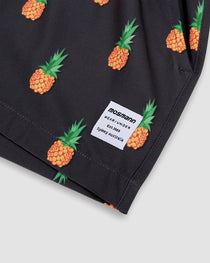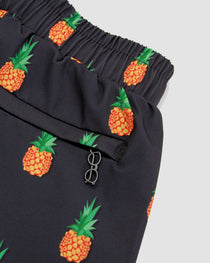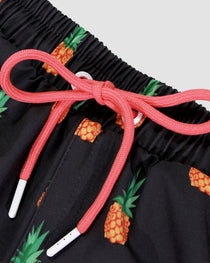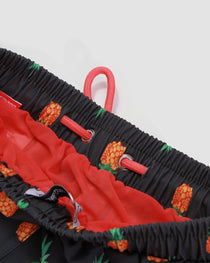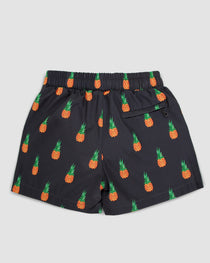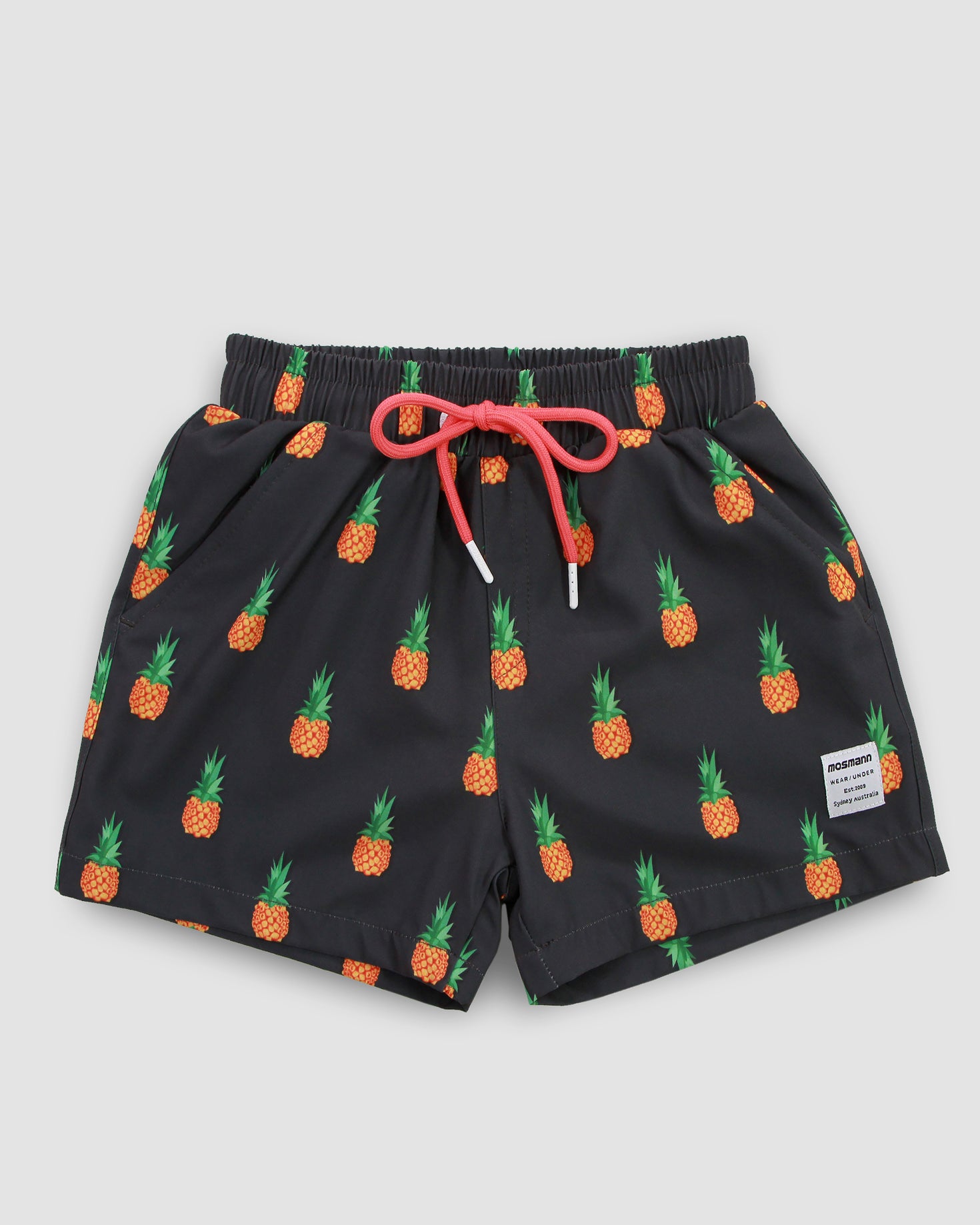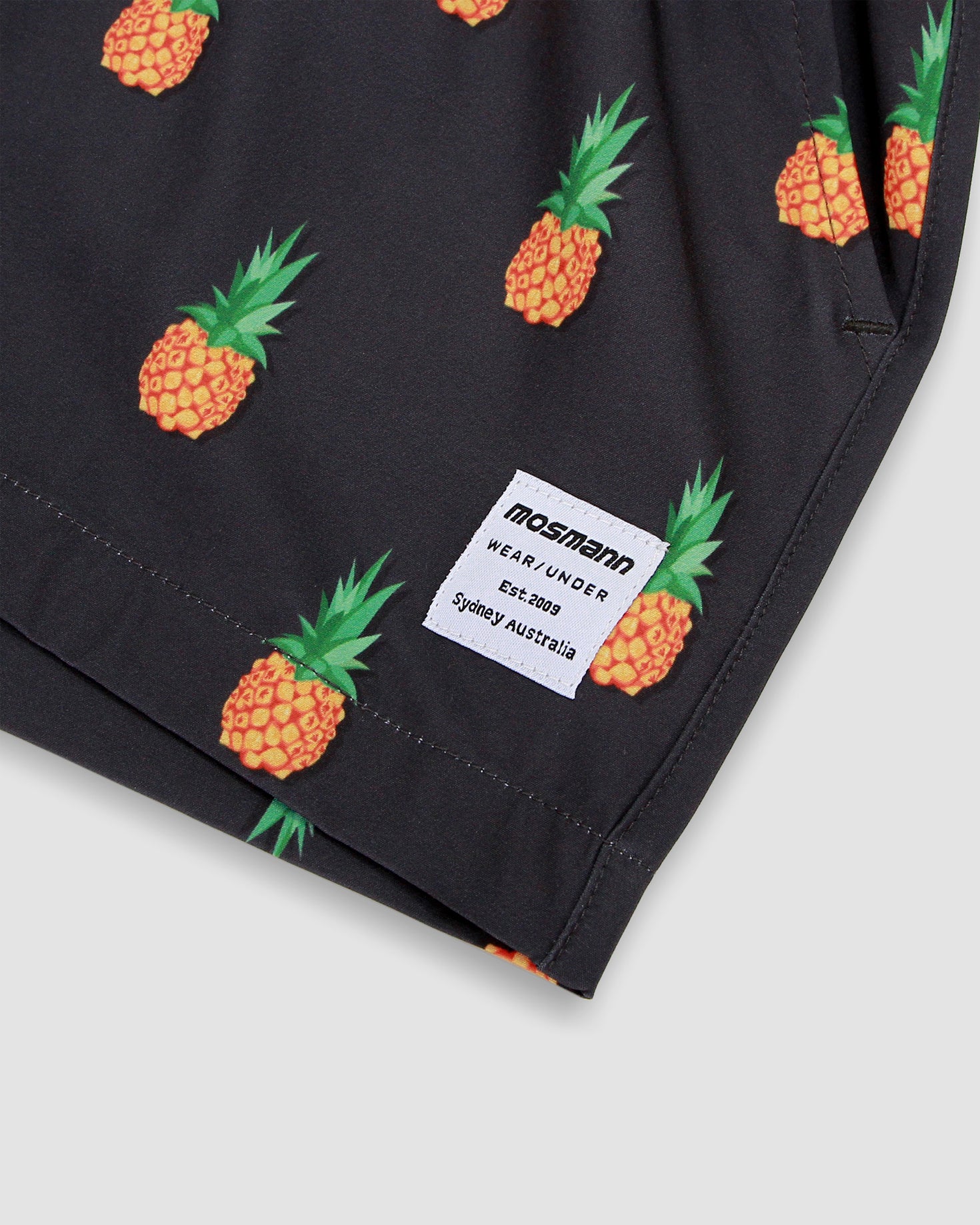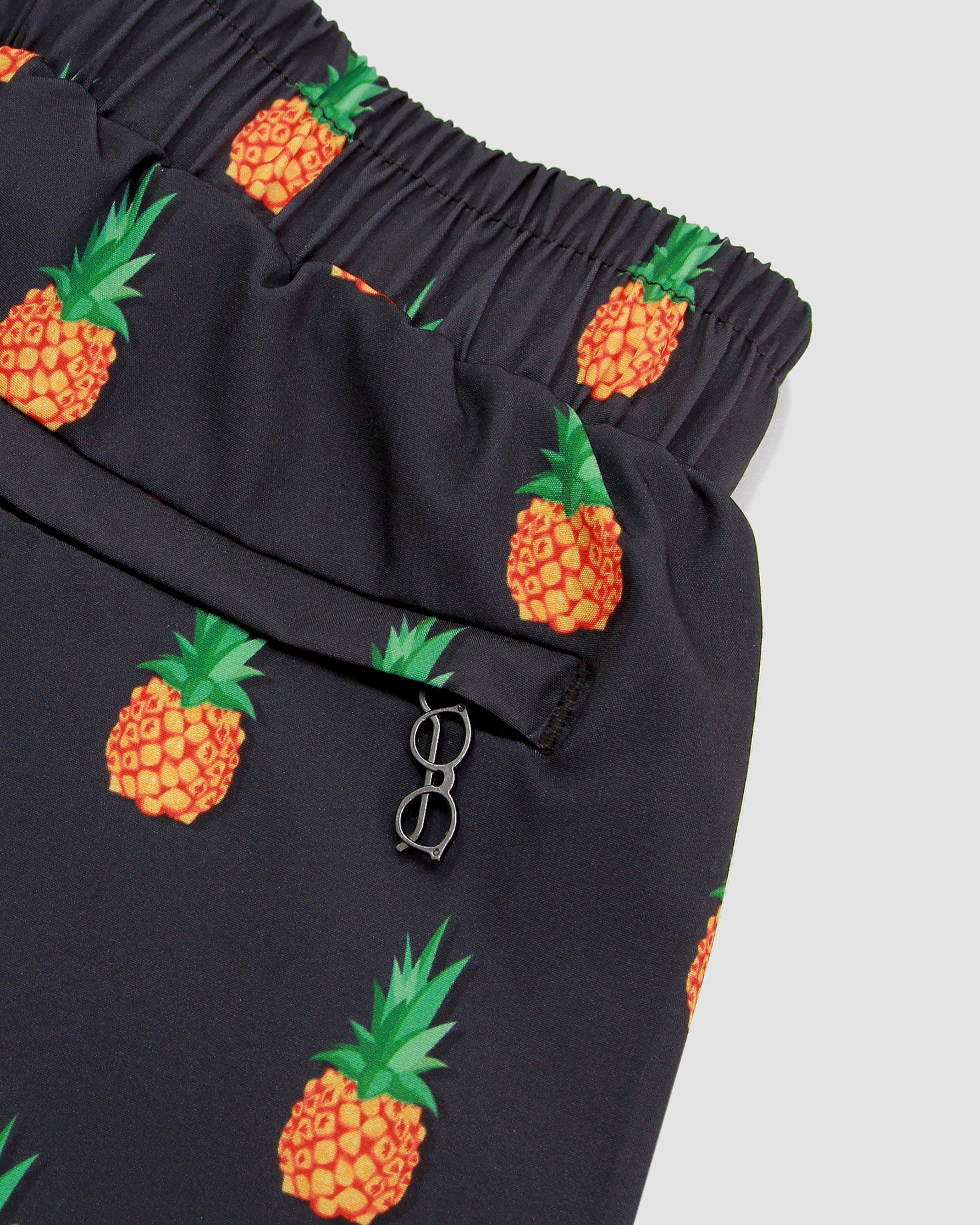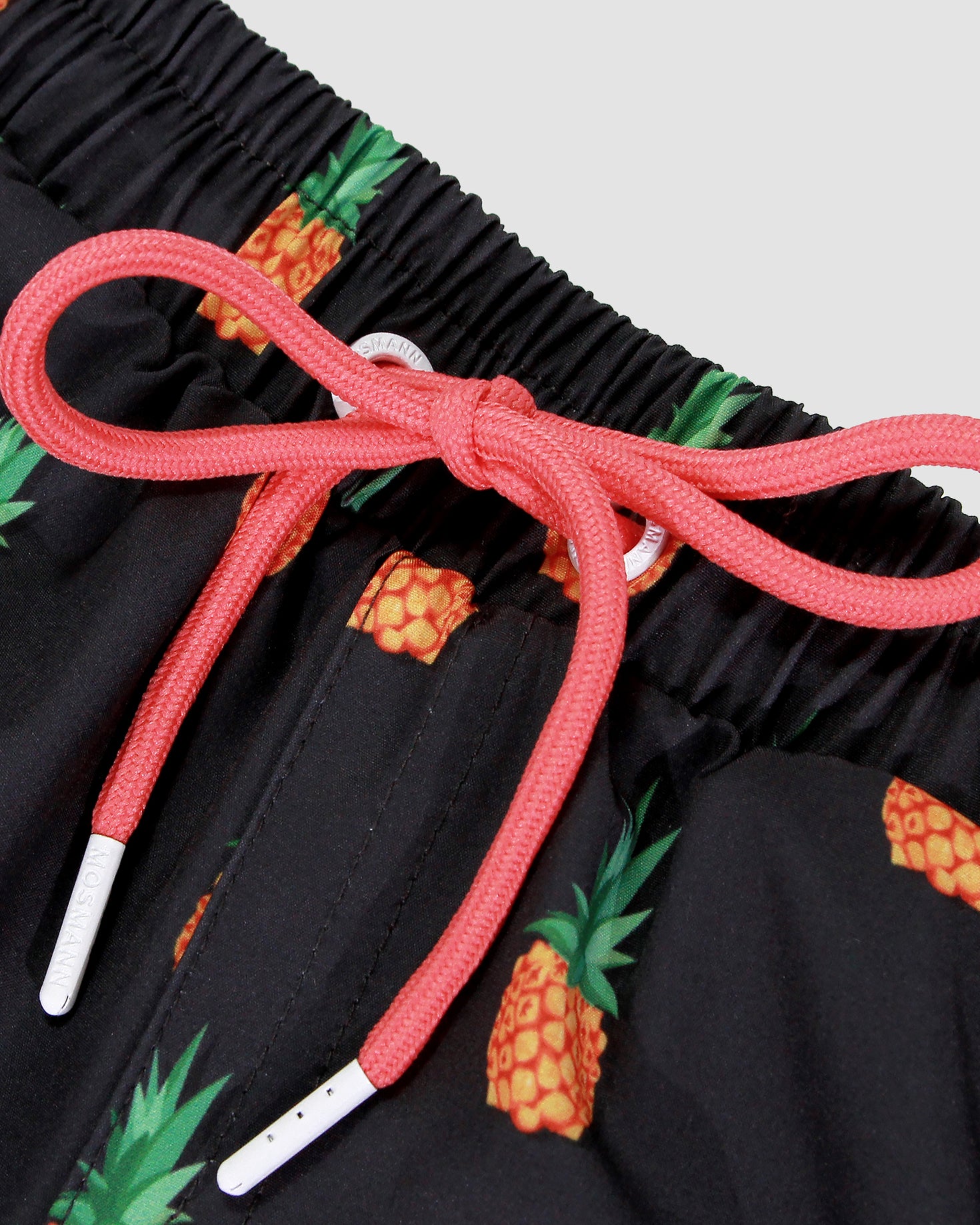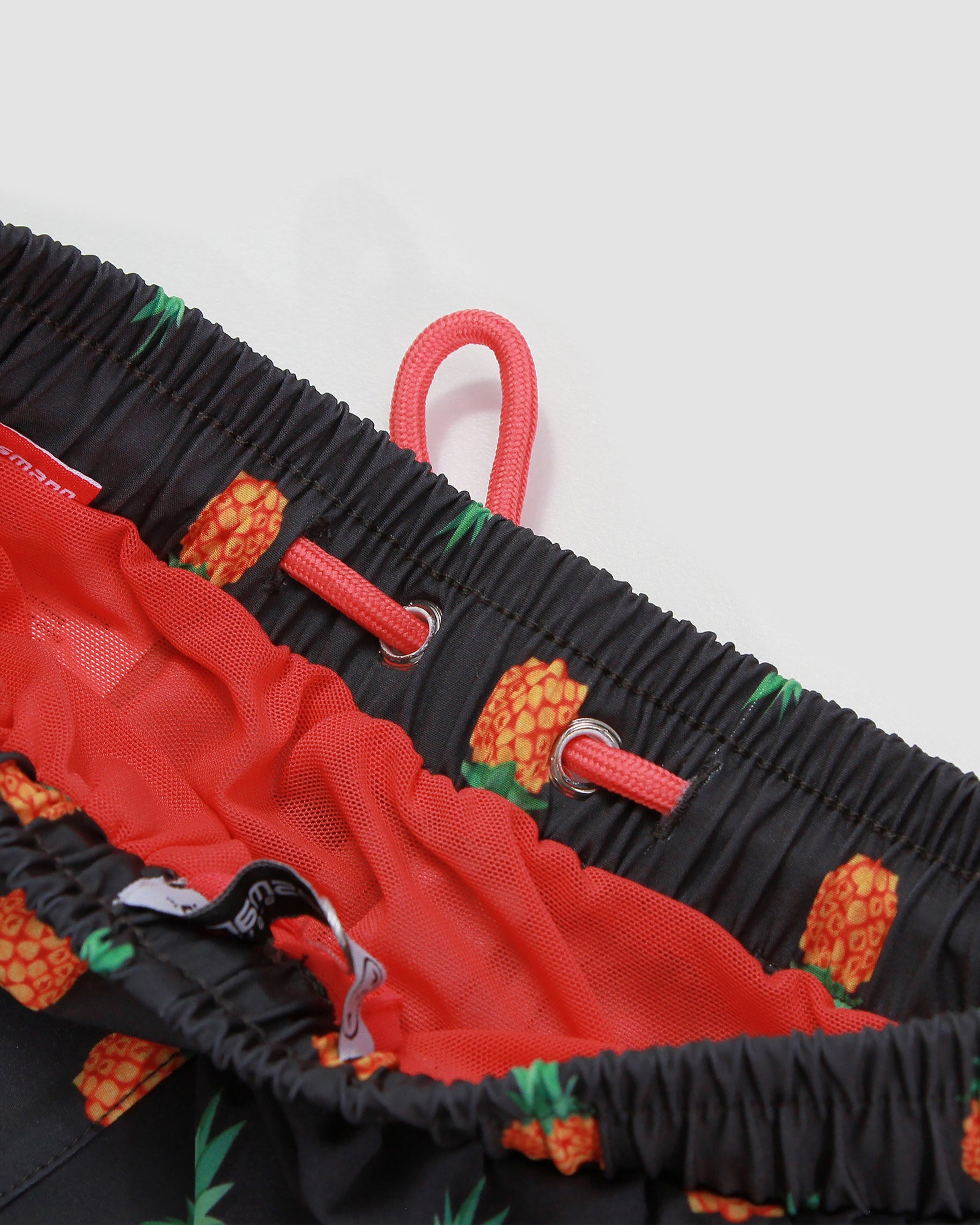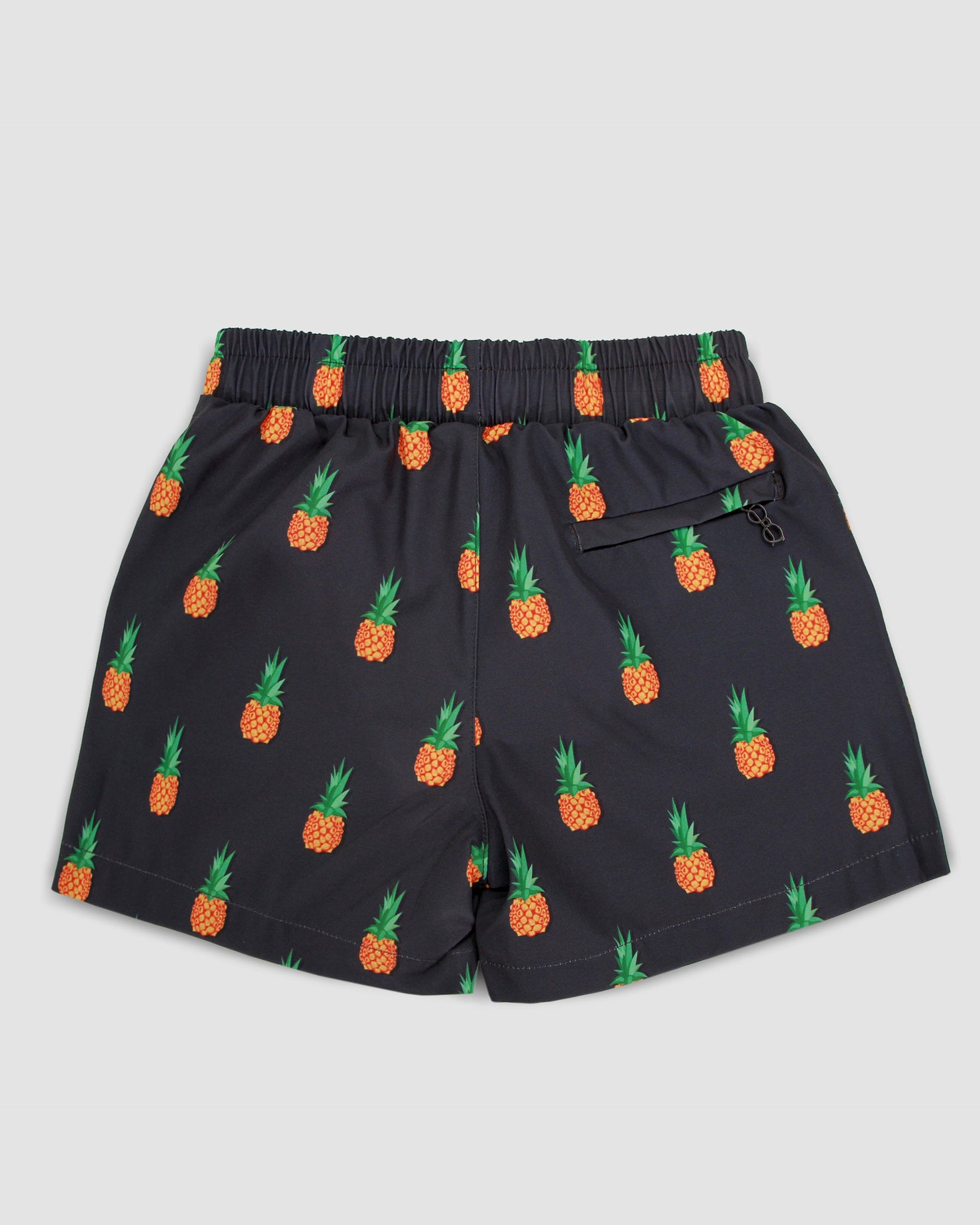 PRODUCT INFORMATION
Black Colour Swim Shorts with Pineapple Print! Dive into a world of fun and style with these vibrant and playful swim shorts that will make your little ones the stars of the pool.
Designed with boundless energy in mind, these swim shorts offer a perfect blend of comfort and style. The stretchy black fabric allows for unrestricted movement, letting your kids splash, jump, and play to their heart's content. The delightful pineapple print adds a touch of tropical whimsy, transforming ordinary swimwear into an exciting fashion statement.
We understand that comfort is key when it comes to swimwear for kids. That's why these shorts feature a soft fine mesh lining that ensures a gentle, cozy feel against their delicate skin. No more annoying itching or discomfort - just hours of carefree water adventures!
With our quick-dry fabric technology, you'll never have to worry about soggy shorts slowing down the fun. Whether they're racing down waterslides or building sandcastles on the beach, these swim shorts will dry in a flash, keeping your little ones comfortable and ready for their next aquatic escapade.
But wait, there's more! Our Kids Stretchy Black Colour Swim Shorts come complete with a cool and quirky signature Mosmann sunglass zipper puller on the back pocket. It's the perfect detail to add a touch of personality and playfulness to their swimwear. They'll love showing off their fashionable style while storing their tiny treasures securely.
RELATED PRODUCTS